The Boris Nemtsov Foundation for Freedom was founded in November, 2015 in Germany.
Its mission is to preserve the liberal legacy of Russian politician Boris Nemtsov who was assassinated in Moscow in February 2015.
Our goals are to preserve and develop human capital along with the promotion of freedom, education and human rights.
We organize a variety of educational programs, offer support for Russian-language independent media and provide scholarships for journalists, activists, researchers and human rights activists as well as students who cannot pursue a degree in Russia and Ukraine. In 2023, the "Russian Studies – Boris Nemtsov Educational Program" – a two-year two-language Master's degree program – is accredited at the Faculty of Arts at Charles University in Prague.
Each year the Foundation awards the "Boris Nemtsov Prize for Courage" to an individual who has shown exceptional courage in fighting for democracy and freedom.
BORIS NEMTSOV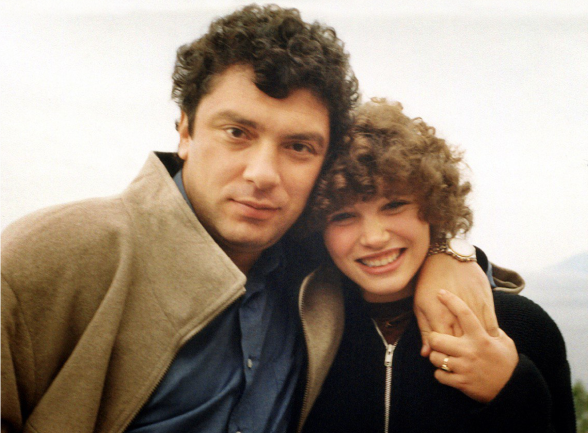 Boris Nemtsov was a Russian opposition politician who was assassinated in Moscow in 2015. A physicist by training, he rose to prominence in the late 1980s as an environmental activist. In the 1990s, Nemtsov held senior positions in government under Russia's first President, Boris Yeltsin.
In the 2000s, Boris Nemtsov became one of the most influential political opponents to Vladimir Putin. He authored anti-corruption reports that exposed extensivecorruption in the Russian elites.
Nemtsov was one of the few Russian politicians who publicly condemned the annexation of Crimea in March, 2014 and the subsequent war in Donbas. He was one of the leaders of anti-war rallies in Moscow that attracted thousands of people. During the last months of his life, Nemtsovwas working on areport called "Putin.War", which was published after his death.
On February 27, 2015, Nemtsov was shot dead in the center of Moscow. This murder has become one of the most egregious political assassinations in modern Russia. So far, the official Russian criminal investigation has failed to answer two key questions: who organized Nemtsov's murder and what was the motive. The international community, however, recognizes the murder of Boris Nemtsov as politically motivated and has called on the Russian authorities to ensure a full and transparent investigation.
ARTICLES OF ASSOCIATION OF THE FOUNDATION
In accordance with its Articles of Association,
the Foundation implements projects in the following key areas:

Enlightenment and freedom of information

Promotion of pro-democracy Russians and their agendas in the European discourse and celebration of European values

Russian-German civil society dialogue

Education and professional training

Commemoration of Boris Nemtsov
VALUES
In 2007, Boris Nemtsov published his book "Confessions of a Rebel". In the preface, he explained his reasons for reentering politics as the leader of opposition to Vladimir Putin. Nemtsov recognized that the political climate in Russia was rapidly deteriorating and human rights were being violated. Moreover, he wrote that respect for individual freedoms and rights along with the preservation and development of human capital were the main pillars of a modern democratic state. This is why the Boris Nemtsov Foundation's primary focus is on education in humanities which is fundamental to a sustainable democracy.
OUR TEAM
BOARD OF TRUSTEES