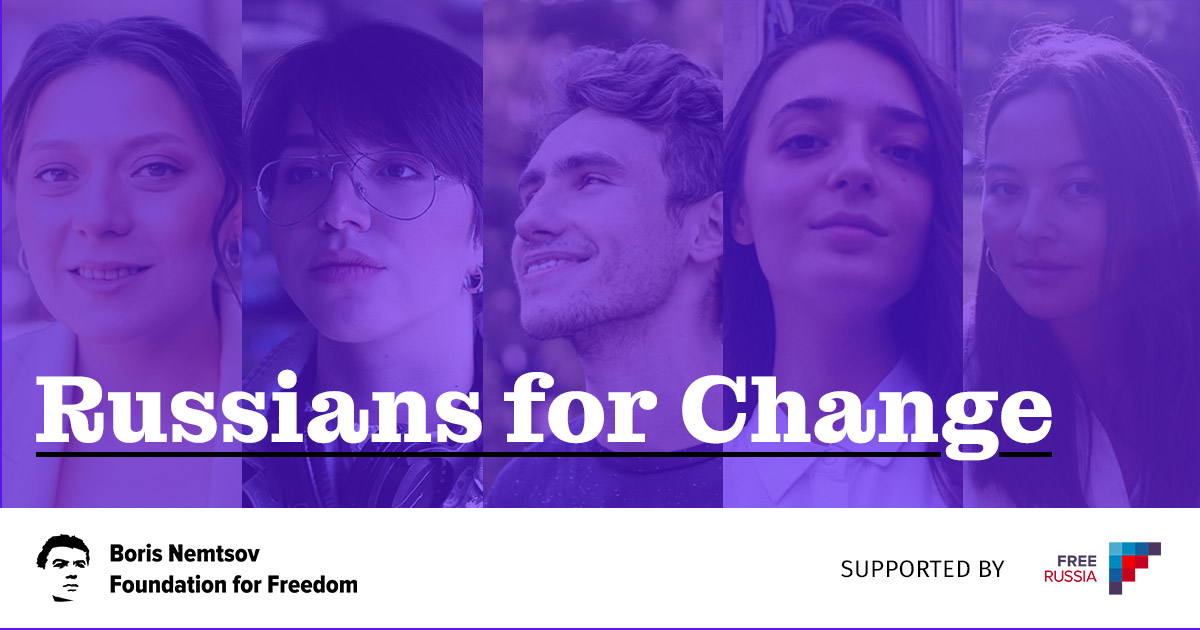 About the
Foundation
The Boris Nemtsov Foundation for Freedom honors the political legacy of Boris Nemtsov, a Russian liberal opposition politician assassinated in Moscow in 2015.
It promotes freedom of speech and education along with the vision that Russia is a part of Europe.
We offer a variety of fully-funded educational programs and grant fellowships to individuals who fled Russia, Ukraine or Belarus and have no financial resources to make a living and continue their work.
The Foundation is building an international community of people who stand up for human rights. Our network includes activists, academics, researchers, journalists, and lawyers worldwide.
The Foundation was established in Germany in 2015 by Zhanna Nemtsova, Boris Nemtsov's eldest daughter.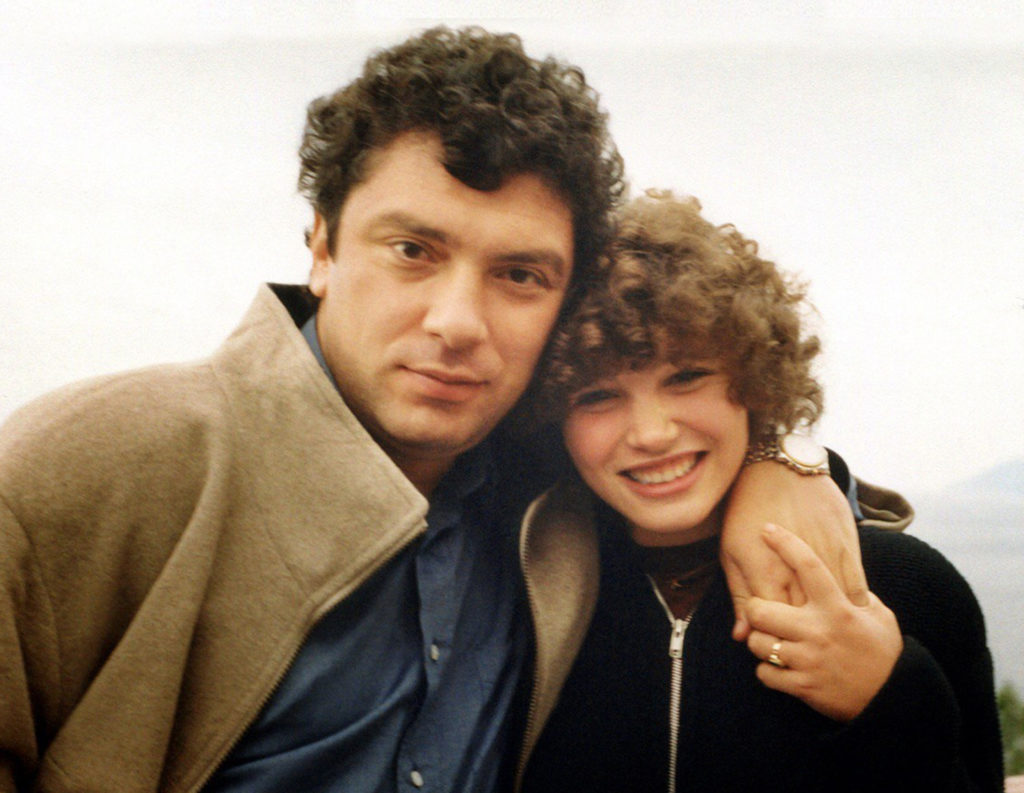 Boris Nemtsov
Russian opposition politician and one of Vladimir Putin's fiercest critics, Nemtsov rose to prominence in the 80s as an environmental activist. In the 90s, he held senior positions in the government under Boris Yeltsin, Russia's first President.
In the 2000s, Nemtsov became one of the most influential voices against the authoritarian regime, gaining ground under Vladimir Putin's leadership.
On February 27, 2015, Boris Nemtsov was shot dead near the Kremlin walls in Moscow. This is one of the most high-profile political assassinations in Putin's Russia.
Building Bridges
The Nemtsov Foundation cooperates with Stanford's Center on Democracy, Development and the Rule of Law, to educate a new generation of future reformers from Russia in the core principles of policymaking.
We invite internationally recognized academics to teach policy courses and broaden horizons. We invite Americans to take part in our three-week Russian-language school of journalism.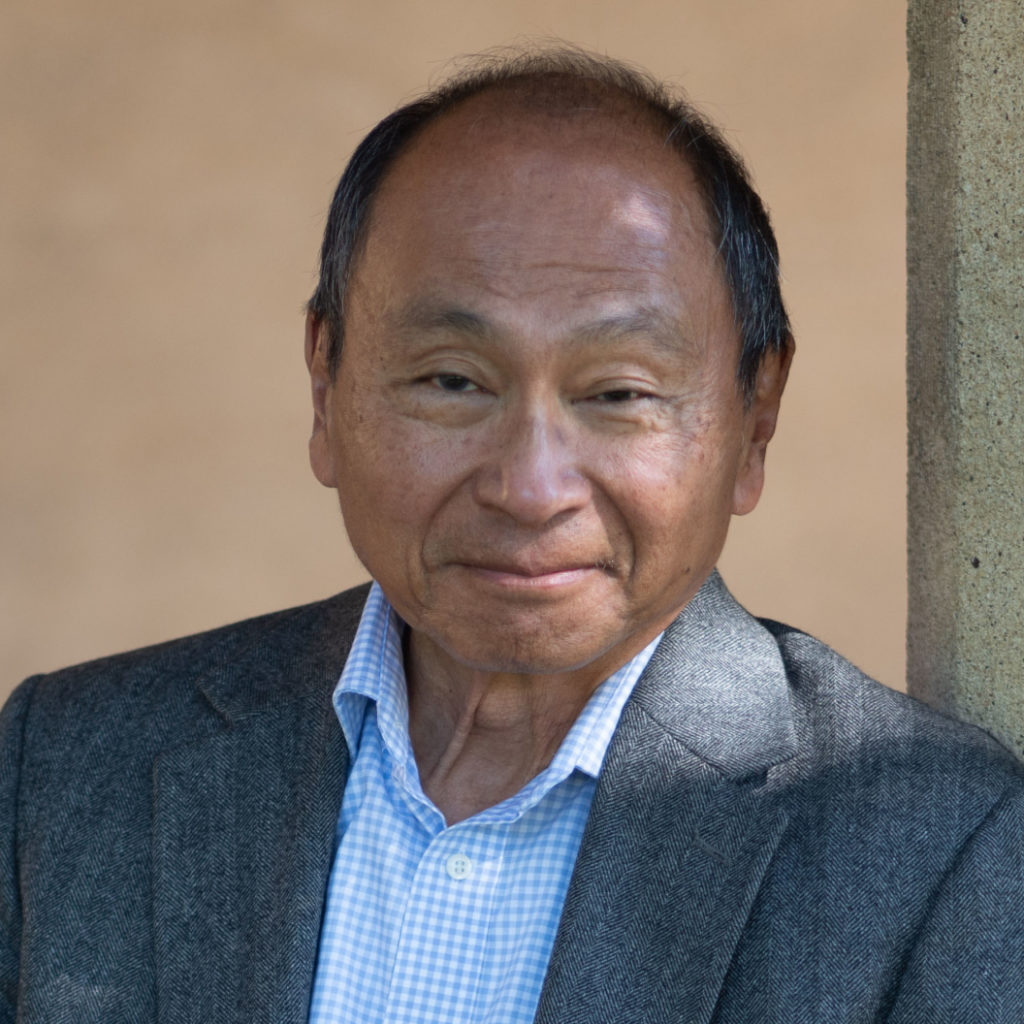 Credit:
Nora Sulots
Francis Fukuyama
Political scientist and writer. Olivier Nomellini Senior Fellow at the Freeman Spogli Institute for International Studies (Stanford, CA, USA)
"It has been my great pleasure to work with the Nemtsov Foundation and with it's director, Zhanna Nemtsova. This foundation is proving that there are Russians committed to democracy, both in Russia and around the world, and I believe that it will ultimately make a big difference in the great struggles we are currently engaged in."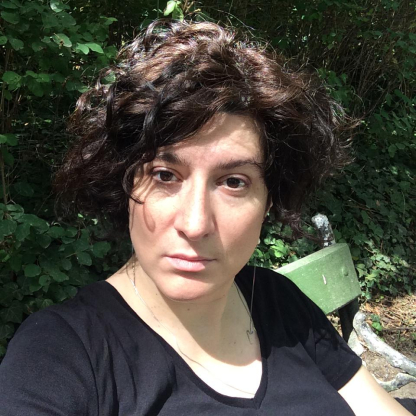 Maria Stepanova
Writer, Booker Prize 2021 Nominee, author of In Memory of Memory (Moscow, Russia)
"Knowledge — and education, attributes that are so often unfairly distributed — are two of the basic needs of a human being. As well as the freedom of the word, spoken and written. As well as freedom of choice when it comes to our physical, social and political bodies. Today, these simple truths need to be defended again. I am grateful to the Boris Nemtsov Foundation for Freedom for its efforts to sustain and defend these values."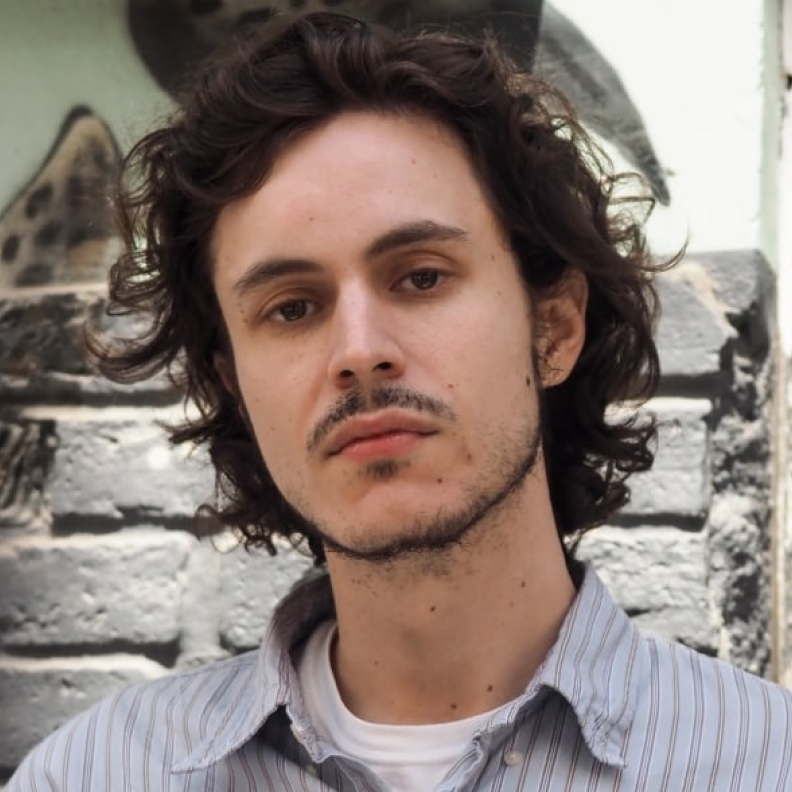 Dante Matero
Boris Nemtsov Summer School of Journalism alumnus (2022). Columbia Grad student. Мember of the RUSA LGBTQ+ network. Paralegal at Legal Services NYC (New York, USA)
"Recently, I found myself in Athens, Greece, with about twenty other young journalists working for Russian-language outlets. They work every day on the frontlines of the fight for the freedom of speech and an uncensored, free press. It is the work of the Boris Nemtsov Foundation to support their struggle, and I believe that their new, English-language initiative, Russians for Change, will be just as impactful."
Media
Independent media in Russia are being shut down and outlawed, journalists are being imprisoned and killed. Мany editorial offices have been forced to relocate their teams to foreign countries. Even in this harsh environment however, they continue to expose corruption inside the Russian elite and state-run companies and cover the brutal war in Ukraine.
With limited financial resources and a constant struggle for survival, this small number of quality Russian-language media outlets are growing their audiences. Their courageous work should be supported as they play an important role in bringing the truth to Russia, a country where the media landscape is dominated by notorious propaganda.
One of the few Russian media outlets that refused to follow the censorship laws imposed by the state after the invasion of Ukraine. Russian authorities designated IStories as an "undesirable organization," a status that the Kremlin invented to silence critical voices inside the country and abroad. All the journalists of IStories face a risk of four-year imprisonment; anyone who remains in Russia and shares its content on social media can also be prosecuted. Despite all the dangers and threats, IStories continues its work from exile.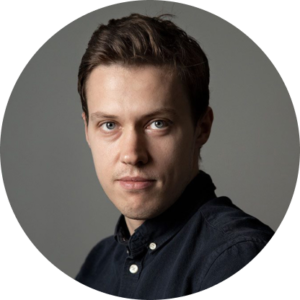 Roman Anin
Editor-in-Chief
"​​IStories has published numerous articles that prove the war crimes committed by the Russian army in Ukraine and identify specific soldiers involved in these crimes. Investigations by IStories helped European authorities freeze numerous assets hidden in offshore tax havens belonging to high-ranking Russian officials and their relatives. The outcomes of these investigations prove that today more than ever, investigative reporting needs support from the audience, donors and decision-makers."
---
Since the war in Ukraine, the Russian government has introduced even stricter censorship laws. Mediazona is one of the most quoted media outlets covering gross human rights violations in Russia and the war in Ukraine. Its website was blocked, and its team was relocated mainly to safe places. The publication relies on crowdfunding and private donations to fund its operations.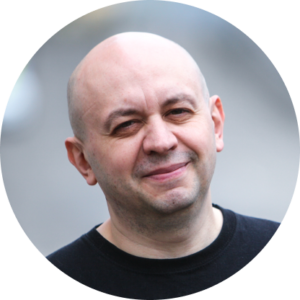 Sergey Smirnov
Editor-in-Chief
"Our media reports on different forms of political persecution and discrimination and
now we also offer extensive coverage of the criminal war in Ukraine. We can continue our work also because of the support of the Boris Nemtsov Foundation. This fund helps independent Russian media continue to work despite a major crackdown on independent journalism in Russia."
---
Projekt is a quality investigative media outlet that exposes large scale corruption within the Russian elites. Its journalists have received prestigious awards; most recently, Roman Badanin, Editor-in-Chief, won the Don Bolles Medal for his courageous reporting. Today, Roman and most of his colleagues from Projekt live in exile because of persecution in Russia.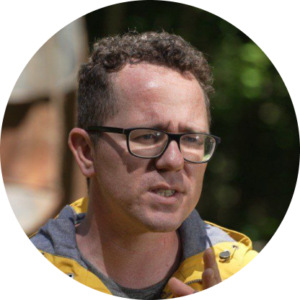 Mikhail Maglov
Investigative journalist
"In 2012, I was threatened with prison and decided to flee Russia. I became interested in investigative journalism and started working with Boris Nemtsov, who was also a prominent anti-corruption crusader. I now work full time covering Russian topics such as political assassinations, the export of dirty money to Europe, nepotism and other forms of corruption. This work helps me to better understand the internal dynamics in Russia and identify the factors that affect it. Since 2018, I have been teaching at the Nemtsov School of Journalism. This School allows students from different countries to acquire the necessary skills from the best practitioners of the profession and creates a favourable environment for collaborations and media start-ups."
Support for Global
Russians
Young Russians engaged in various forms of social and political activism often become targets for repression. They represent another Russia, democratic and peaceful. In many cases, they come from underprivileged families and have few opportunities to get a good education and travel around the world.
The Nemtsov Foundation offers multiple programs that can change the lives of those courageous people and inspire them.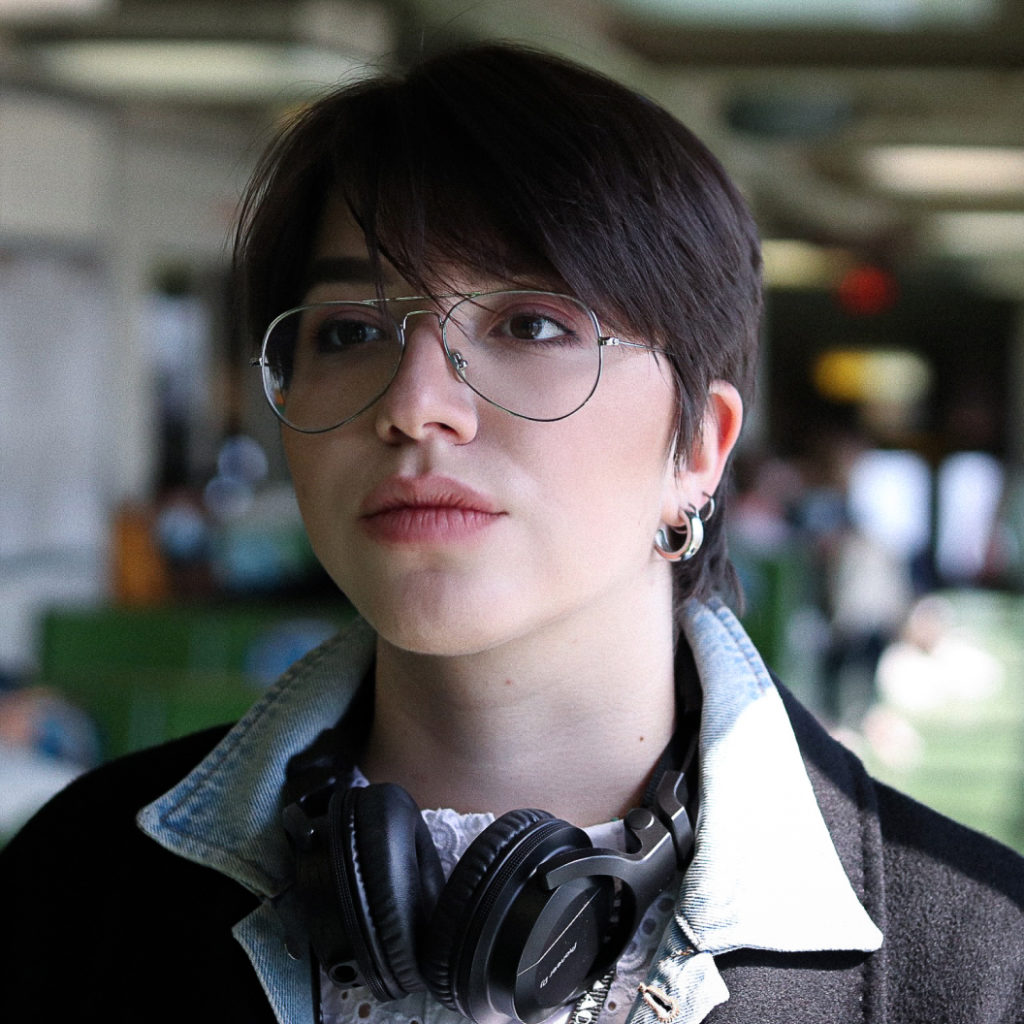 Anastasia Dzutstsati
Boris Nemtsov Summer School of Journalism alumna (2019). Journalist, filmmaker, and human rights activist (Moscow, Russia — New York, USA)
"In 2019, the Boris Nemtsov Summer School introduced me to the new realm of free-thinking Russia. Through this unique program, I met extraordinary people and built successful collaborations as an independent journalist.
I fled Russia one year ago due to death threats and increasing risks linked to my work.
I am a TSI fellow (OSUN) and will be starting the MA in Human Rights and the Arts program at Bard College in the upcoming fall.
Amid the war that my country unleashed, I see the growing threat of a brain drain, with a lack of political and economic vision and prospects for change. I aim to continue my academic and journalistic practices and research the nature of Russian autocracy."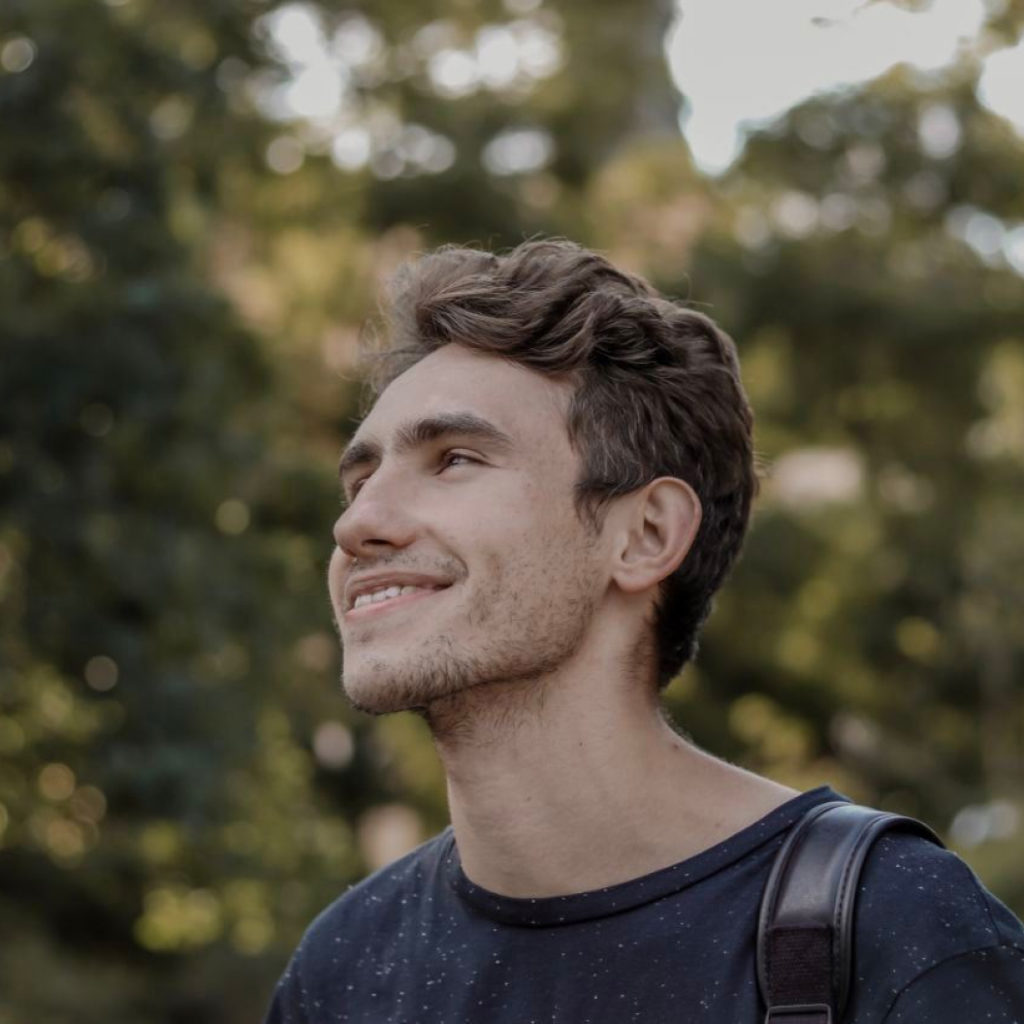 Oleg Alexeyev
Boris Nemtsov scholar at Charles University (Kaliningrad, Russia — Prague, Czech Republic)
"I took part in Alexei Navalny's presidential campaign. For that reason, I was expelled from a university in Russia.
The Boris Nemtsov Foundation for Freedom helped me move to Prague and master the Czech language, which allowed me to get admitted to a university in the Czech Republic. Now I'm finishing my education. I want to make changes in Russia because I love the country, the people and I would like to live there and be impactful."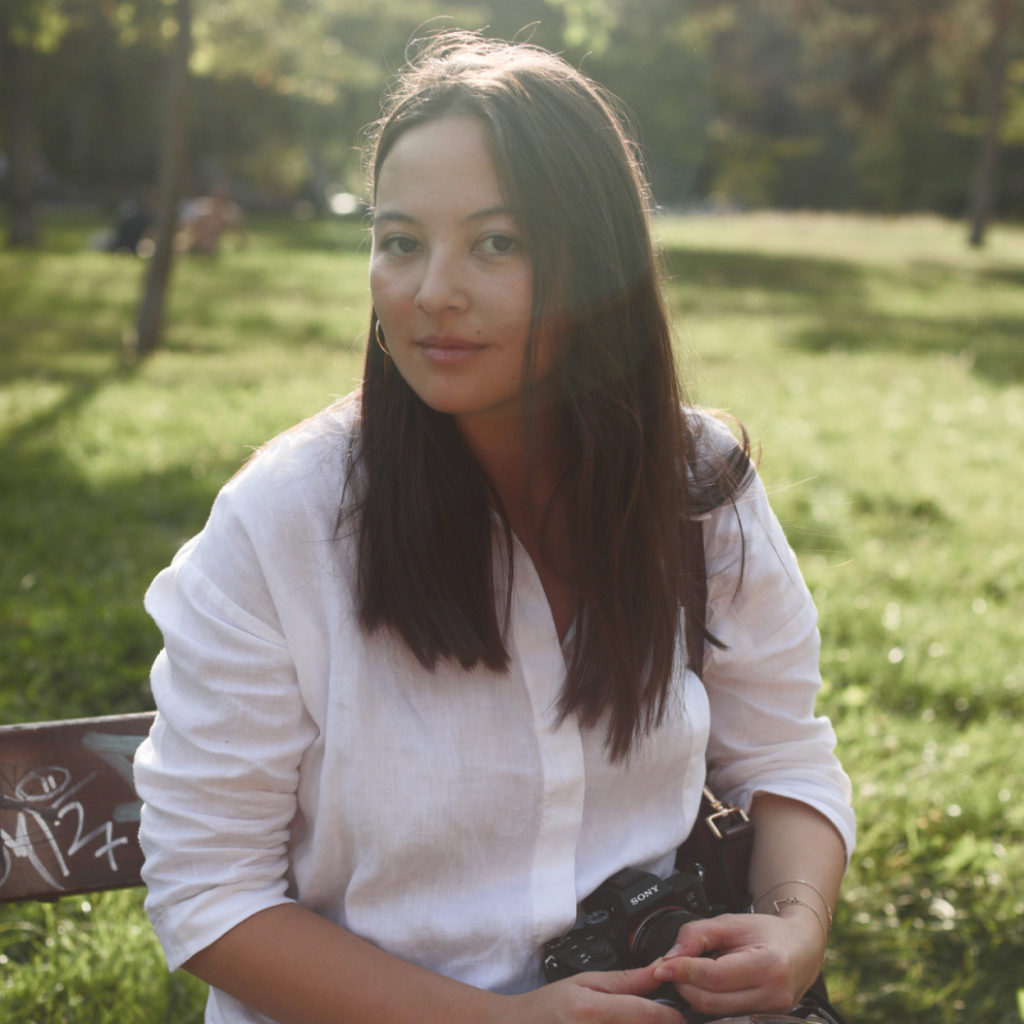 Alexandra Tyan
Boris Nemtsov Summer Journalism School alumna (2020). Freelance journalist (Moscow, Russia —Rome, Italy)
"Being part of the Boris Nemtsov Summer School, meeting like-minded colleagues, discussing potential projects and the future of journalism in Russia was an enriching and inspiring experience, leaving me with new friends and many ideas to develop.
As a freelance journalist, I work with independent media outlets, produce podcasts and documentaries. Over the past two years, I have covered authoritarian technology and disinformation at Coda Story. One of my main missions as a journalist has always been to make sure stories from Russia are told and heard in the rest of the world, despite the limitations imposed by the regime."
---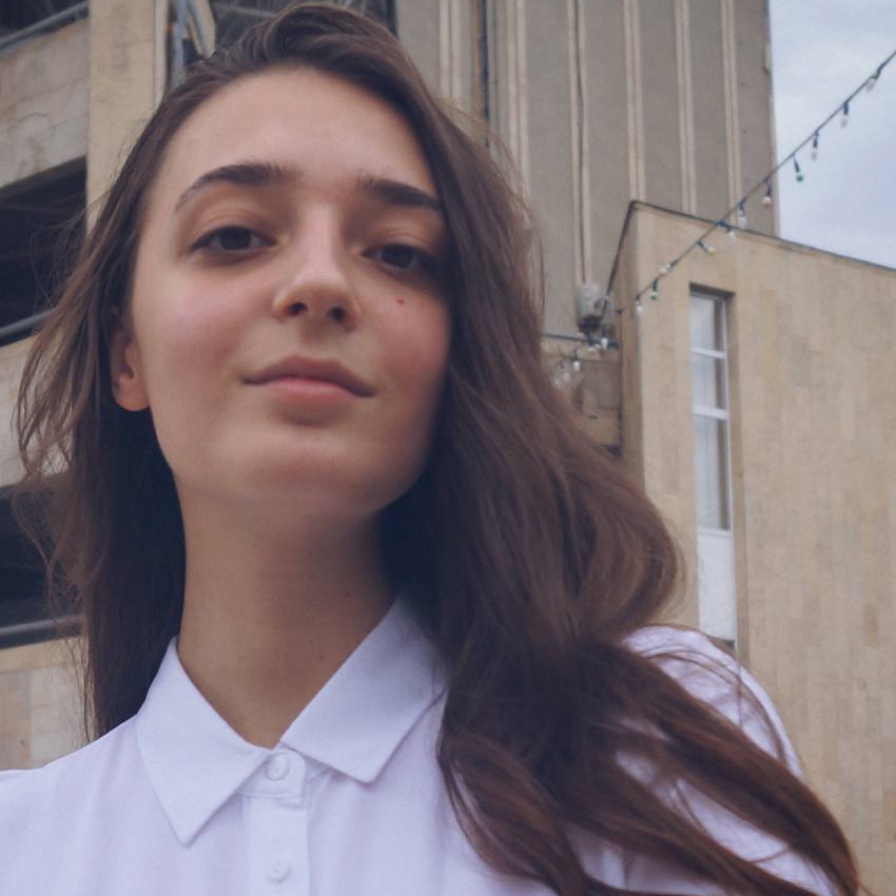 Vera Inozemtseva
Boris Nemtsov fellow at Charles University. Political activist (Astrakhan, Russia — Prague, Czech Republic)
"I am participating in the Boris Nemtsov Foundation's program that supports expelled students. Last year I was expelled from a university in Russia because of my involvement in the anti-government protests. That's why I couldn't continue my studies in my country.
I wanted changes in Russia primarily because I loved my country and wanted the best for it. I wanted people to have a decent life. I worked in Navalny's headquarters, participated in protests, and even tried to get elected to the city council. Now I want to get an education that will help me make Russia a country to live in, not a country of death as it is now."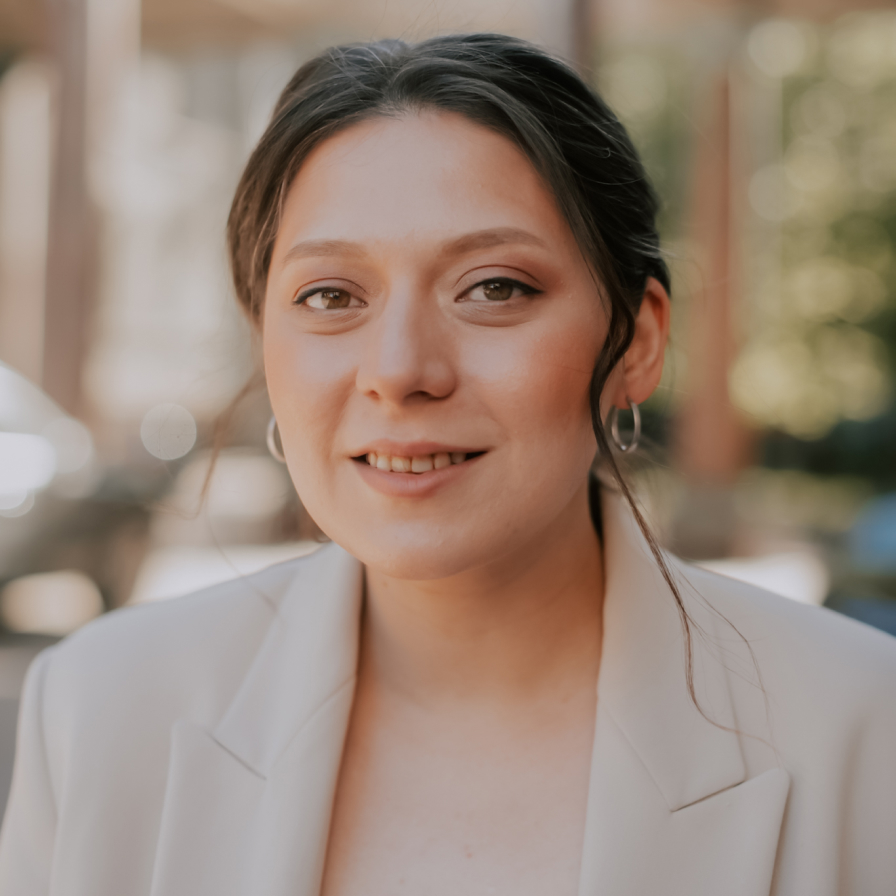 Irina Fatyanova
Boris Nemtsov fellow. Co-founder of Helping to Leave (St. Petersburg, Russia — Tbilisi, Georgia)
"In October 2021, I participated in the Nemtsov Foundation's workshop taught by Stanford University's professors Francis Fukuyama and Erik Jenson. In Russia, I led Navalny's office in St. Petersburg, participated in elections, and took part in social projects.
After moving to Georgia in November 2021, I have been covering social and political topics on Navalny-Live, a political YouTube channel. With an international team of great people, I co-founded an organization to help Ukrainians flee the war zones inside the country and evacuate Ukrainians deported to Russia from Ukraine.
Now I am doing everything in my power to help Ukrainians who suffered from the Russian military aggression and I hope that justice for the war criminal will be done. My goal is to return to Russia to contribute to rebuilding democracy."
Deepening Expertise
on Russia
Do any internal developments in Russia signal people's discontent with the regime? Why is Russia a major disruptive force worldwide? How to rebuild Russia?
The foundation creates multiple platforms to exchange knowledge and promote a better understanding of Russia.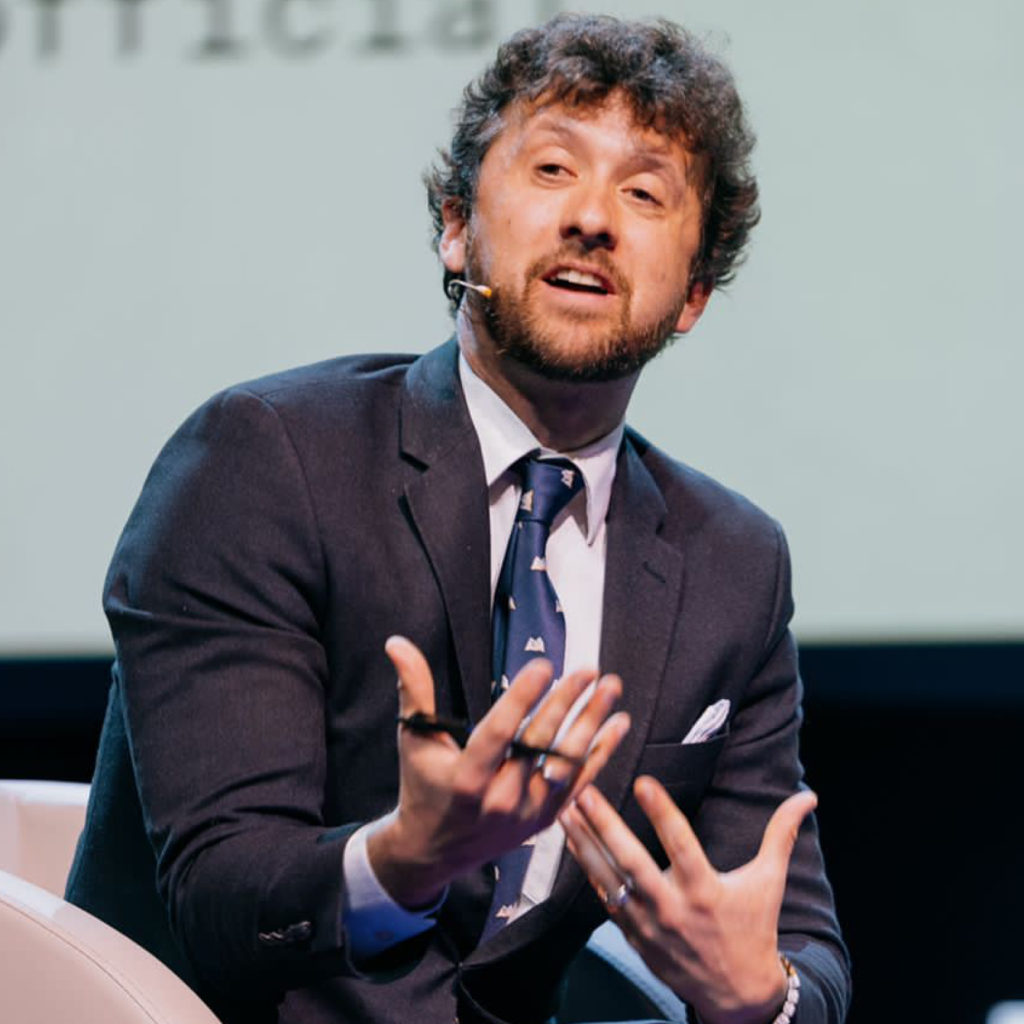 Casey Michel
Journalist and author of "American Kleptocracy" (New York, USA)
"It's clear that dictatorship and corruption are two sides of the same coin — and this reality is especially true in Putin's Russia. This is why the work of the Nemtsov Foundation and supporting pro-democracy Russians is so important. And this is why everyone around the world should support their work — and do all we can to help in this fight against the Kremlin's kleptocracy."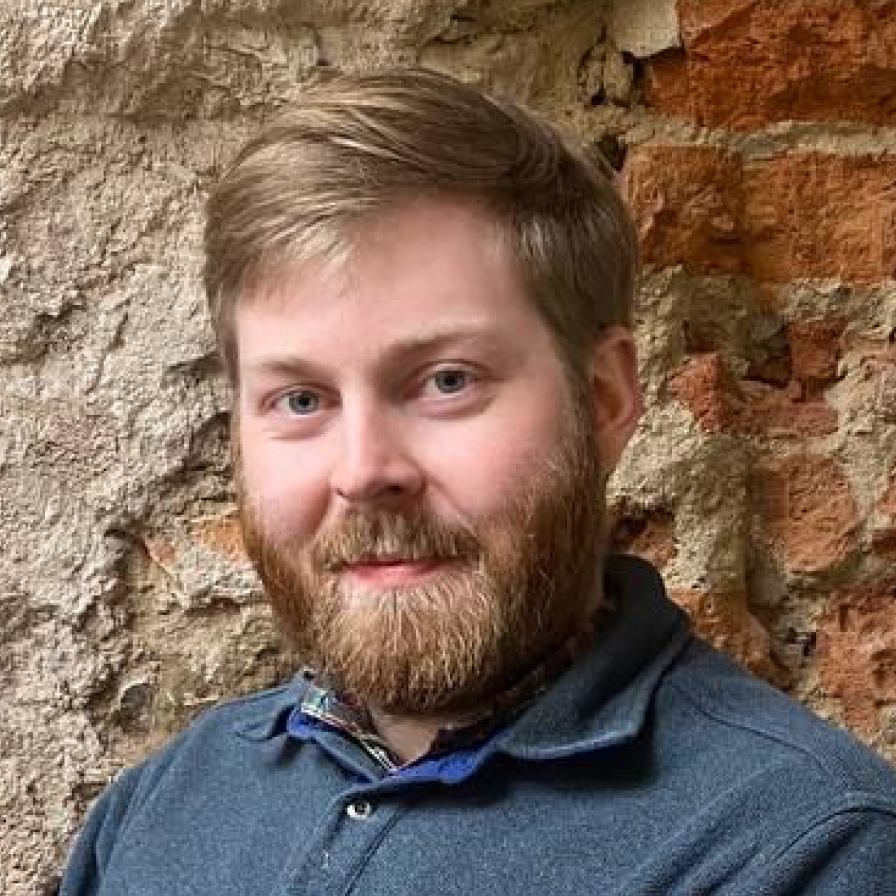 Matthew Orr
Boris Nemtsov Summer School of Journalism alumnus (2018). Eurasia Analyst at RANE writes on political, economic, and security issues for geopolitical intelligence platform, Stratfor (Houston, TX, USA)
"Americans should care about Russia because Russia and the U.S. are not as different from each other as you might think. The two countries have had immense effects on one another's development.
This trend will only continue and intensify due to recent events in Russia and Ukraine.
The story of modern Russia thus serves as a reminder to Americans about the fragility of our own democracy, political system, and social fabric in general. Finally, Russia will likely remain on the front line in the struggle for democracy for the foreseeable future, and an understanding of the processes taking place in and around Russia is arguably the best way to understand the processes that will drive global events this century."
Partner
Free Russia Foundation (FRF) is an international organization supporting civil society and democratic development in Russia.
Founded in 2014, FRF unites and coordinates the global efforts of activists, organizations and programs. Headquartered in Washington, DC (US), it has regional offices in Kyiv and Lviv (Ukraine), Tbilisi (Georgia), Prague (the Czech Republic), Berlin (Germany), Warsaw (Poland), Tallinn (Estonia), Vilnius (Lithuania) and Brussels (Belgium).
FRF actively supports political development and economic reforms and defends democracies against autocratic threats — in countries neighboring Russia, throughout Europe, and worldwide. The Foundation provides actionable analysis and in-depth expertise to the decision-makers in Europe, the US and Canada — in support of a smarter, sustainable Russia policy.
Donate and support our work
Support Russian-language
independent journalism
Support Foundation's
educational programs
Institutional support
of the Nemtsov Foundation