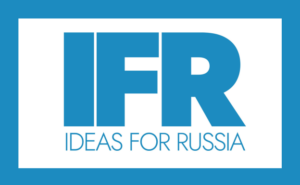 Ideas for Russia is a research initiative co-founded by the Boris Nemtsov Foundation for Freedom in partnership with the Faculty of Social Sciences (Charles University) and Prague-based Institute for International Relations.
It generates comprehensive research on contemporary Russian society, as well as produces an in-depth analysis of current and future trends in the Russian economy and politics. Our focus is on scholarly and empirical research that produces relevant policy proposals for decision-makers and establishes an academic network to disseminate them to public audiences around the world. The Initiative currently implements two pilot research projects, Russia: Known Unknowns and Entrepreneurship Attitudes of New Russian Diasporas.
We publish a preliminary research project report exploring adaptation and economic and entrepreneurial strategies among individuals who have left Russia after February 24, 2022, and emigrated to Serbia, Kazakhstan, Israel, Armenia, or Turkey. It studies specific economic strategies these migrants pursue and factors influencing the choice between these options. The project also examines entrepreneurial strategies among relocating Russian citizens and issues impacting these practices. The report is available for downloading through these links:
The complete project report will be forthcoming in the fall of 2023.
If you have any further questions or inquiries, email us at
[email protected]