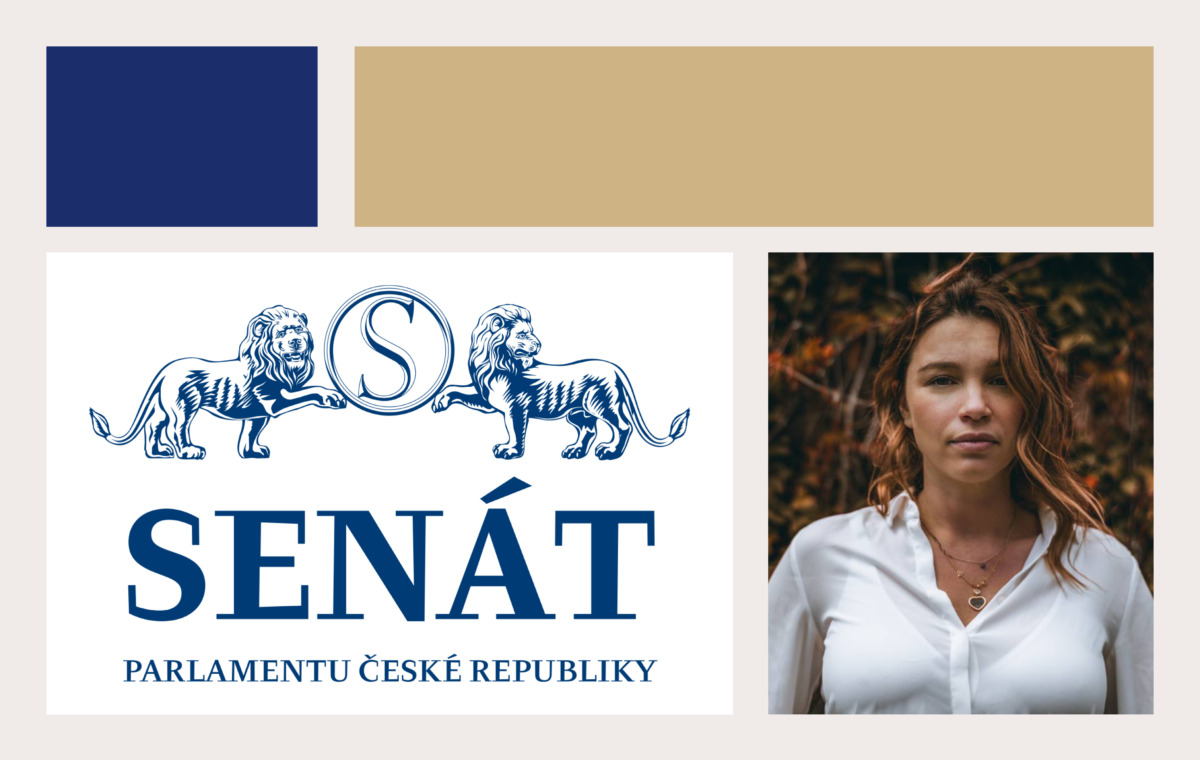 We publish the speech of the Foundation's co-founder Zhanna Nemtsova, which she delivered on October 9, Boris Nemtsov's birthday, at the Senate of the Parliament of the Czech Republic.



Today, on the occasion of my late father's birthday I am honoured to speak at the Senate of the Parliament of the Czech Republic. Thank you, Senator Marek Hilser, Pavel and Gabirela for the invitation.
 
Boris Nemtsov was a Russian statesman and a liberal politician killed in the center of Moscow in February 2015, just in the shadow of the Kremlin walls.
Let me present a short account of his path in Russian politics.
He started his political career in the late 80s as an environmental activist in Nizhny Novgorod, a city on the Volga River, opposing the construction of the nuclear plant in the aftermath of the Chernobyl disaster. In 1991, at the age of 32, he became Governor of the province of Nizhny Novgorod where he pioneered market reforms, including small-scale privatization and land reform. He shortly became one of the most popular politicians on the national and international levels. In 1993, Margaret Thatcher, former Prime Minister of the UK, came to visit Nizhny Novgorod to see with her own eyes how a command-led economy was being transformed into a market-led one. In 1996, Nemtsov was appointed by President Yeltsin as the First Vice-Prime Minister of the Russian government. He became known for his fight against the oligarchs who at that time exerted too much influence over the government to get lucrative industries at the lowest possible prices. This made my father a bitter enemy of the oligarchs and they launched a successful informational attack against him to undermine his reputation and popularity. He left the government in 1998 shortly after the economic crisis that resulted in the state being unable to service its debt. 
My father was critical of Vladimir Putin when he was a member of the Russian parliament between 1999 and 2003 and after the liberal party he co-chaired lost in the election he decided to end his political career and assumed a senior position in one of the private banks. However, his business career was very short because he could not keep silent about Putin's gradual stepping away from democracy.
He became one of the fiercest opponents of Vladimir Putin in 2007 as he understood Russia's President was building a Lukashenka-style autocracy.
Until his tragic death, he was an ardent supporter of Ukraine and its people's aspirations to become a European democracy. He was the most vocal critic of the annexation of Crimea and the subsequent war in Donbas and organized mass protests in Moscow in 2014 against the war. His unfinished report was named Putin. War which was published after his passing. Nemtsov is now regarded as a political visionary and it would not be an exaggeration to say that he is the only respected politician in Ukraine. His videos on YouTube about Ukraine are still going viral, getting millions of views. 
 
After his assassination, I decided to establish the Nemtsov Foundation to carry on his liberal political legacy. The Foundation is registered in Germany, but we do a lot of work in the Czech Republic and I currently live in Prague.
Why is his political legacy important for Russia? Fundamentally, it is because he is one of the very few Russian politicians who actually has a political legacy. Regrettably, many modern Russian politicians proclaim certain values but do not necessarily act upon them or conveniently change their views in order to remain in power. My father is an exception because he never changed his liberal political convictions and as a statesman, he also put them into practice. 
Essentially, he represents the different, democratic path for Russia that has not been taken. 
As I mentioned, he remains popular, even after his death, both in Russia and Ukraine. This is largely because his interviews and speeches on Ukraine and Putin are still available on social media platforms. The make-shift memorial at the location of his murder on Bolshoy Moskvoretskiy Bridge, is maintained to this day by people continuing to leave flowers, candles and photographs at the spot. I know from my own correspondence that some people who were children or teenagers in 2015, discovered Boris Nemtsov after his death. I also receive messages from Ukrainians who praise my father for his acute vision and love for Ukraine. 
There are many elements to his political legacy, but I'll elaborate on just three that are fundamental to the work of the Boris Nemtsov Foundation. 
My father strongly believed in what he called Enlightenment, but I prefer to refer to it as civic education. He never gave up explaining to people why democracy matters and the reasons for his actions. I still remember well that as Governor he would go to every remote region of the province of Nizhny Novgorod to explain to rural dwellers what land reform meant for them and why it was a good solution.  He authored detailed reports that exposed corruption in the elites, including Putin. For example: Putin and Gazprom; Putin.Corruption and The Winter Olympics in the Subtropics, among others. 
I also believe in the power of quality education in liberal arts and that's why the Faculty of Arts at Charles University (where I work) has recently launched the Master's degree program «Russian Studies — Boris Nemtsov Educational Program». We also offer scholarships for students expelled from Russian universities on political grounds and to Ukrainian students. 14 Ukrainian students currently study in Prague in three different universities. 
Freedom of Information was a core principle of my father. I found it admirable that he never tried to suppress critical media outlets in my hometown of Nizhny Novgorod and never brought any journalist to court even if an article contained slander. 
The Nemtsov Foundation nourishes quality Russian-language journalism in many ways: I've been running the Nemtsov Summer School of Journalism for 6 years ( it was held in Prague but due to current visa restrictions we moved it to Germany). It is a three-week study program for young and promising journalists from different countries and we also offer grants to media outlets. 
 
Unlike many Russian liberal politicians of the 90s, my father understood well that a market economy and economic efficiency are not the only things to care about. Respect for human rights is equally or even more important. He always supported political prisoners and people persecuted on political grounds no matter whether they shared or rejected his political convictions. He stood in one-man protests demanding the release of unlawfully detained individuals and offered other assistance. The Nemtsov Foundation continues this tradition — we help and support people persecuted on political grounds. 
 
On a more personal note, I want to say that until the end, he was always very open and kind to people, he didn't care about rank or social status, it was genuine.