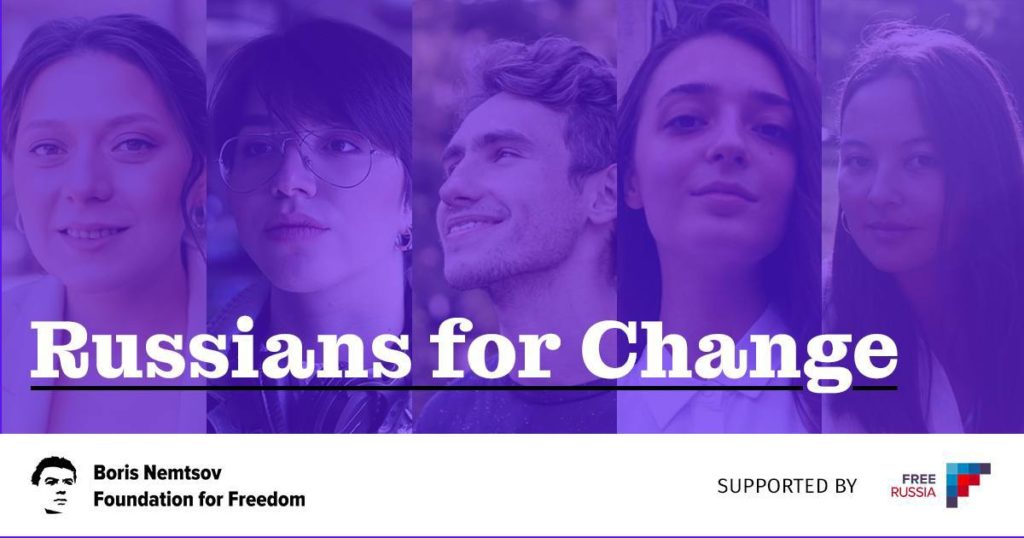 Crooked Media, an American podcast studio, launches Another Russia, an English-language podcast by Zhanna Nemtsova, co-founder of the Boris Nemtsov Foundation for Freedom. Together with co-host Ben Rhodes, former head of speechwriting for Barack Obama, Zhanna Nemtsova tells the story of Boris Nemtsov and through it, the story of Russia over the last thirty years. 
Zhanna Nemtsova:
"In the American media mainstream, if anyone talks about Russia, it's through the prism of Putin's personality. So I decided to tell the story of Russia through the stories of my father and my family.
Along with the podcast's release, the Nemtsov Foundation, in partnership with the Free Russia Foundation, launched Russians for Change, a fundraising campaign in English, presenting the projects and fellowship recipients supported by the foundation.
Zhanna Nemtsova:
"Our mission is to preserve human capital. We do this through our projects: a school of journalism, a scholarship program, support for students from Russia and Ukraine, and Russian-speaking professors (scholars at risk). The list is not exhaustive. Together with the Free Russia Foundation, we launched Russians for Change, a fundraising campaign in the United States. The idea is banal — Russia is not only Putin. But for Americans, it's important to hear it.
The campaign was supported by American philosopher and political scientist Francis Fukuyama:
"It has been my great pleasure to work with the Nemtsov Foundation and with it's director, Zhanna Nemtsova. This foundation is proving that there are Russians committed to democracy, both in Russia and around the world, and I believe that it will ultimately make a big difference in the great struggles we are currently engaged in".