The Boris Nemtsov Foundation publishes its letter sent to Twitter's CEO Jack Dorsey. We seek for an official comment on the case of Vladislav Sinitsa. He was sentenced to a five-year real prison term for his tweet. The Foundation facilitates dialogue between Russia and the West and we strongly believe that it is important to bring into the spotlight those cases that grossly violate human rights, in particular the right for freedom of speech. An official comment of Twitter would raise awareness of the case around. We know that only through public awareness and pressure political prisoners have a chance to be released.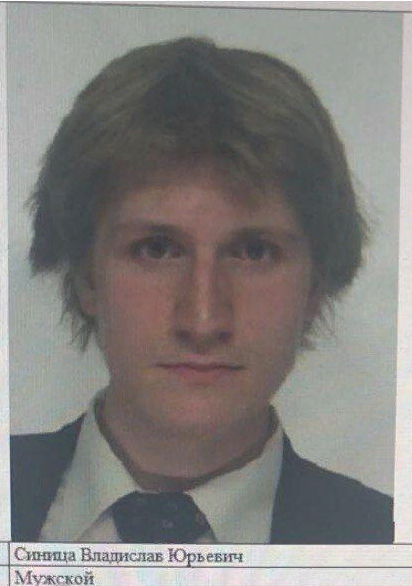 On behalf of the Boris Nemtsov Foundation, Germany-based NGO established in memory of Russian liberal politician Boris Nemtsov, we would like to ask Twitter's management to express its official position regarding Vladislav Sinitsa, a national of Russia who was sentenced to a five-year real prison term for his tweet. Vladislav posted a tweet that the Russian judicial system sees as unlawful. The case of Sinitsa is part of the so-called "Moscow case" that implies a series of criminal charges against peaceful protesters who took to the streets in Moscow last summer in support of independent candidates who ran for the Moscow City Council and were not registered. The "Moscow case" is obviously a politically motivated action of the Russian authorities aimed at intimidating pro-democracy activists and political leaders. 
On July 27, 2019, thousands of people took part in peaceful protests in Moscow demanding registration of all independent candidates who ran for the Moscow City Council. The police and Rosgvardiya, Russia's special forces, acted violently against protestors. In total 1,373 people were detained. On August 7, 2019 Moscovites rallied again and 1001 people were detained. Until now, the authorities continue to bring criminal charges against those who took part in the protests. 
Now eight people are on trial and fifteen people have already been convicted. Among them are students of prestigious universities, engineers, and IT-specialists. They are law-abiding citizens who were randomly attacked by the Russian authoritarian political regime. Vladislav Sinitsa is one of them. Indeed, he posted an ill-considered comment on Twitter, but the punishment it led to is obviously disproportionate to his wrongdoing. Sinitsa said the following in his comment: "They would look at their happy family photos, search for geolocations of their schools, and one day a child of a valiant law enforcement officer just doesn't return back home after school. Instead he would receive a CD with a snuff video recorded on it. These are the questions that only newly born would have." It is important to stress that the comment was just an assumption and could not be considered as a call for violence. 
The Boris Nemtsov Foundation would like to ask Twitter's management to comment on the case of Vladislav Sinitsa on the official Twitter page. That's how millions of people around the world would learn about it. We urge you not to be silent when it comes to gross violations of human rights, in particular, freedom of speech. This is a special case that involves Twitter platform.