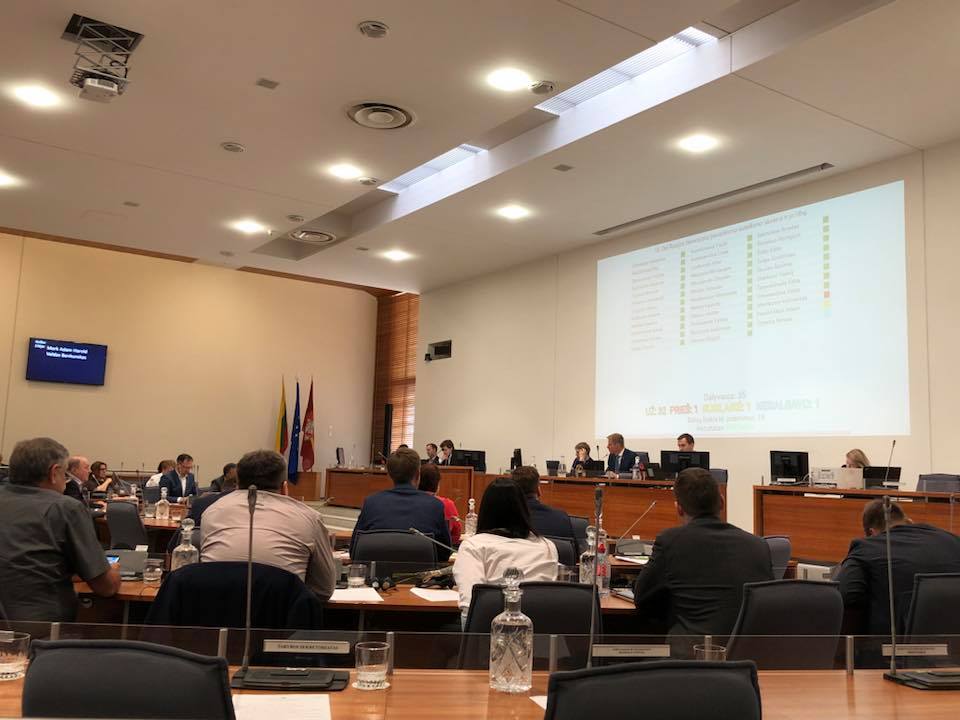 The Lithuanian capital's city council has voted to name a square outside the Russian Embassy after slain Russian opposition politician Boris Nemtsov, calling him a "symbol of the struggle for democracy" in his country.
The May 23 vote comes nearly three months after Nemtsov's supporters and relatives formally unveiled a street plaza named for the Kremlin critic outside the Russian Embassy in Washington — a move that triggered criticism from Moscow.
"It is symbolic that a person who became a symbol of the struggle for democracy in Russia, actively supported the values of democracy and was a member of the opposition who was killed for his beliefs will be immortalized in front of" the embassy, the council said in a statement.
There was no immediate reaction from Moscow to the move.
In Washington, Russian officials had made clear their dislike of the effort to name a Boris Nemtsov plaza in front of the embassy there.
A U.S. Senate bill was derailed last year after Foreign Minister Sergei Lavrov indicated his unhappiness to then-Secretary of State Rex Tillerson.
But the capital's city council ultimately picked up the effort, and the plaza was unveiled in February at a ceremony attended by top congressional leaders.
Sourse: RFEFL
Photo: Vladimir Kara-Murza