The 1st Summer School of Journalism, which was organized by Boris Nemtsov Academic Center at Charles University, took place in July 2018. One of the conditions for participation in the summer school was the realization of a journalistic project. Summer school participants Anna Tenditnaya, Denis Denisov and Roman Moshensky delivered the speech during Nemtsov Forum in Prague on the results of the work they have done.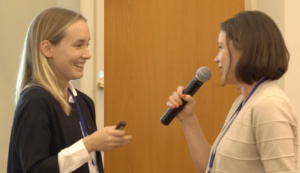 The speech of Anna Tenditna was focused on scientists, working at Research Center Institute of Applied Physics of the Russian Academy of Sciences in Nizhny Novgorod. Despite a large number of issues Russian science face today, they still conduct their researches and believe that in the future the government will support science more.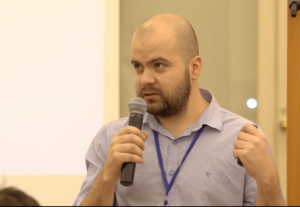 Roman Moshensky has presented a series of documentary video so-called "West-East", which was filmed in the city of Leninogorsk. Tatarstan Republic. As Roman said, the title of the documentary video reflects the project's thematic and cross-cultural focus.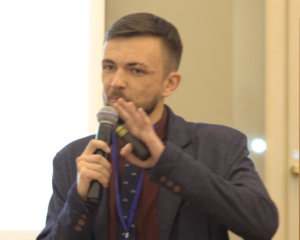 Denis Denisov presented the study on Czech comics, its development during the 20th century and its censorship influence during the communist regime. It will be possible to read the articles on the web so-called «Brodsky Cat» (rus. Кот Бродского).
Speakers shared their thoughts about participation on the Forum:
"I have never participated in such a big event before, so I was nervous, but proud at the same time. Those two days were very busy: great speakers, a sea of new emotions and valuable thoughts "- Anna Tenditnaya
"I took a chance to be surrounded by intelligent and talented people, who gathered to exchange with their thoughts, knowledge, and experience" – Roman Moshensky
"I was very excited to present my project at the forum, because I in the past I attended such events as a journalist, but not as a participant. It was an amazing experience to talk with interesting people, and at the same time, the forum was a source for many thoughts. I am convinced that my place is in Russia. Topics raised on the forum directly related to Russia's future, and therefore my future "- Denis Denisov